Participating in a marathon can be a great way to challenge the limits of your physical fitness. Whether you have taken part in marathons in the past or this is your first time running, physical and mental preparation are vital. Preparing for any type of marathon can be daunting, but there are several steps you can take to ensure that you're properly prepared. Crossing the finish line takes more than will and strength, and without the right kind of preparation, you may not only fail to complete the marathon but also put your physical health at risk.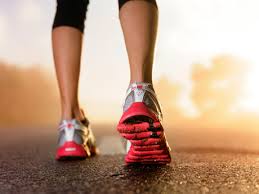 Schedule a Physical Exam
The first step in marathon preparation is to schedule a complete physical exam with your doctor or one who specializes in sports medicine. Marathon running and training can take a toll on the body, especially if you have never trained before. Having a physical will ensure that you are healthy enough to begin training and that there are no underlying health problems that might interfere. Even if you have remained in good health since the last time you ran a marathon, if it has been more than a year, seeing your doctor to have a basic checkup will give you peace of mind that you can get back into your training regimen with a healthy heart and body.
Change Your Lifestyle Habits Slowly but Steadily
Running a marathon will take physical endurance that must be developed in the months before the event. However, you won't be able to build this endurance if you don't give your body the nutrients it needs to stay healthy while you train, if you don't get enough sleep, or if you train only sporadically. In order to get into the right frame of mind for training, create a schedule for yourself that includes a daily run or some other type of exercise, a reminder to drink plenty of water, and to keep track of how much sleep you're getting on a nightly basis. Getting enough sleep is especially important if you're training, as your body will demand more as you train. If you're a night owl and enjoy staying up late, try and change your sleeping habits gradually until you're getting at least eight to ten hours of sleep a night. If you don't get enough sleep, you're likely to fall off your training routine completely due to fatigue.
The Right Attitude is Key
Not only is it important to be physically prepared to run a marathon, your mental mindset is just as important. Positivity is vital for any runner, so it's important to have a good attitude about your training schedule. Most importantly, you should surround yourself with people who support your training and who can help you remain positive. Distance yourself from those who try and undermine your efforts or who try and get you back into bad nutritional habits. Keep in mind that many people don't understand how difficult prepping for a full or half marathon can be, and if they continue to be negative about your training, then you should turn to people in the running community for support. There are many marathon forums and groups online that can help you stay focused and positive while you all support each other in your efforts so that you can cross the finish line with ease and confidence.
Bill Gookin is the founder of Vitalyte Sports Nutrition.  He is passionate about developing products that truly make a difference in athletes' lives.